Biosan popularized health knowledge in the 27th National Tumor Prevention Week
---
China set the National Tumor Prevention Week on April 15th to 21st every year. The week of 2021 is the 27th National Tumor Prevention Week. Biosan held a workshop to popularize health knowledge on tumor prevention on April 17, 2021 at Hangzhou Le Méridien hotel. Dr. Geng Lei, chief physician of the Department of Hepatobiliary and Pancreatic Surgery of the First Affiliated Hospital of Zhejiang University, and professor Qiu Hongwei, committee member of Chinese Society Nutritional Oncology & Chief Scientist of Biosan had presentations. About 50 people joined the workshop, including retired cadres, cancer patients,persons interested in cancer prevention and media representatives.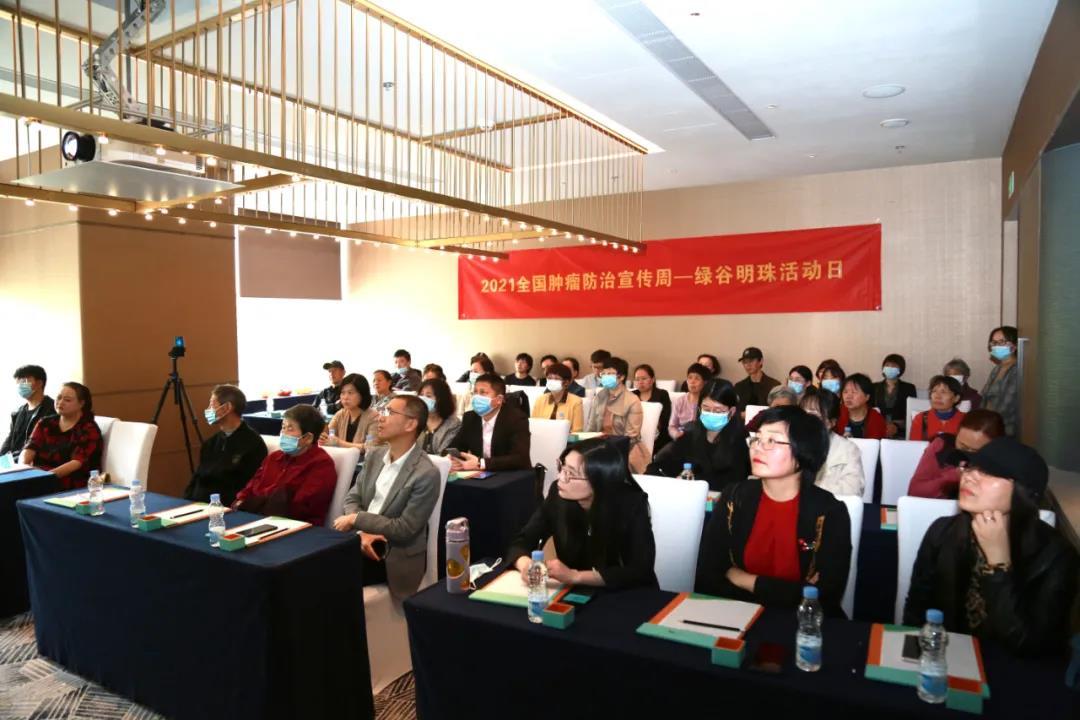 Dr. Geng Lei introduced the current anti-cancer situation with the topic of Paying for Cancer-Free, and introduced relevant knowledge of cancer recognition, cancer prevention and treatment in popular and vivid language, combined with actual clinical cases. He emphasized the reality of the formation and development of cancer and the importance of the cornerstone of active cancer prevention, passive cancer prevention, and attention to the health of the auto-immune system in daily work and life.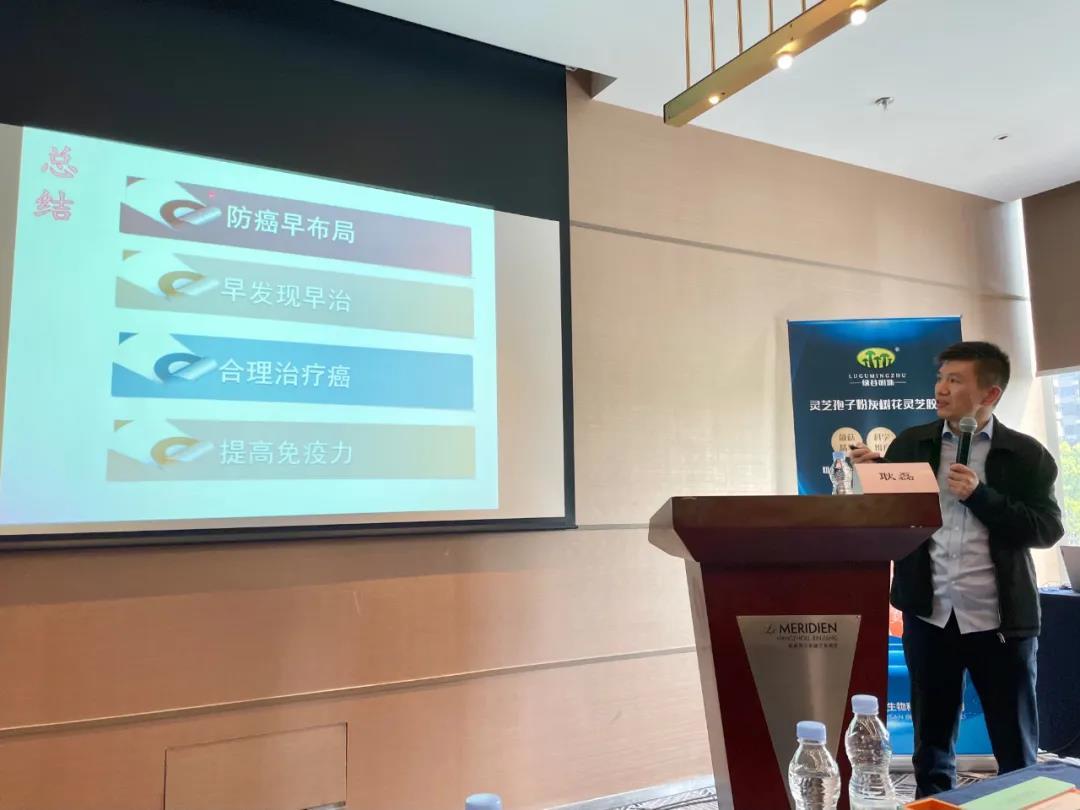 With the title of Immune Nutrition and Tumor Prevention and Treatment, Professor Qiu Hongwei introduced the mechanism of human immunity generation and development, expounded the relationship between human immunity and tumors and the important role of immunonutrition in tumor prevention and treatment. He introduced the important role of β-glucans in immunity regulation, and recent clinical scientific research on Lingzhi and Maitake in the prevention and treatment of tumors, and provided scientific advices for consumers to choose high-quality and suitable immunonutritional products.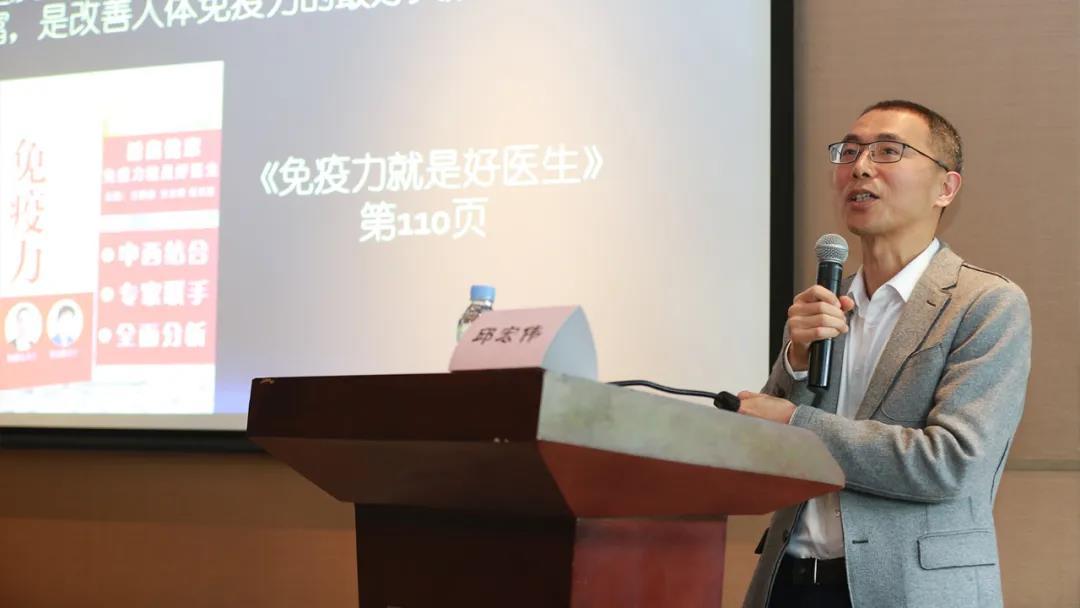 Ms. Wang Xingli, president of Biosan, introduced company's new product for immunity enhancement-Lvgumingzhu brand Maitake Lingzhi Capsule.This product formulated with Lingzhi dual extract, Maitake extract and Lingzhi spore powder. It is scientifical formulation with high content of active components both from Lingzhi and maitake and had synergistic interaction. Reishi and maitake are the best partner for immunity enhancement.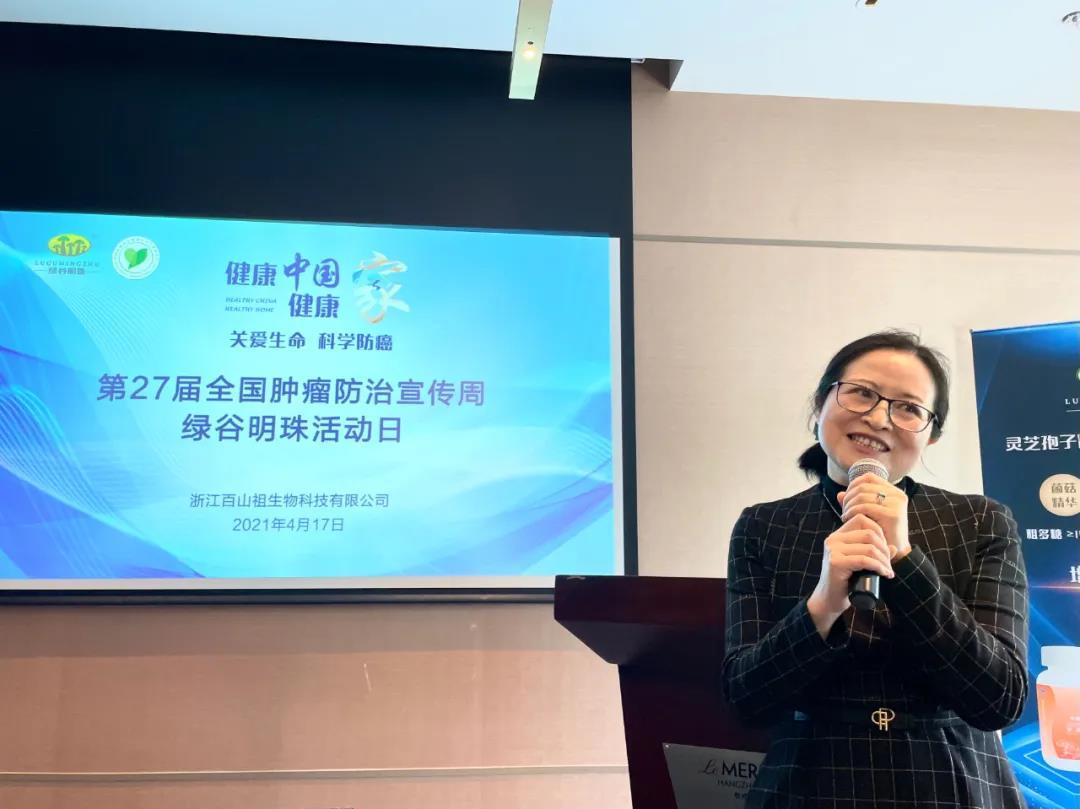 During the workshop, Biosan select some participants with need of personal health to have the three bottles of Maitake Lingzhi Capsules for free. Each bottle contains 90 capsules. 39 participants were endowed the products.
The workshop is the public benefits activity organized by Biosan. It is warmly welcomed by the participants. All the participants listened carefully and took the records.This workshop not only increased the public's knowledge of tumor prevention, but also offer love to those in need, which was highly praised by the participants. Biosan will keep to hold the public benefits activities in the future.
Related News
undefined
---