Ms Xingli Wang,the President of Biosan Biotech,won 2020 Outstanding Contribution Award of the Yangtze River Delta nutrition and healthcare industry
---
The 22nd Hi & Fi China, was held in Shanghai on November 25-27, 2020. Biosan Biotech Co., Ltd.(Biosan) participated in this exhibition. During the exhibition, the organizers organized a variety of forums and seminars. The Nutrition and Healthcare Industry Alliance of Yangtze River Delta Area organized the selection and evaluation activity of 2020 Yangtze River Delta nutrition and healthcare industry outstanding contribution award. The alliance selected 10 entrepreneurs who have worked for more than 20 years and made outstanding contributions to the development of the industry. Ms. Xingli Wang, president of Biosan, was awarded the honor of "2020 Outstanding Contribution Award of the Yangtze River Delta nutrition and healthcare industry".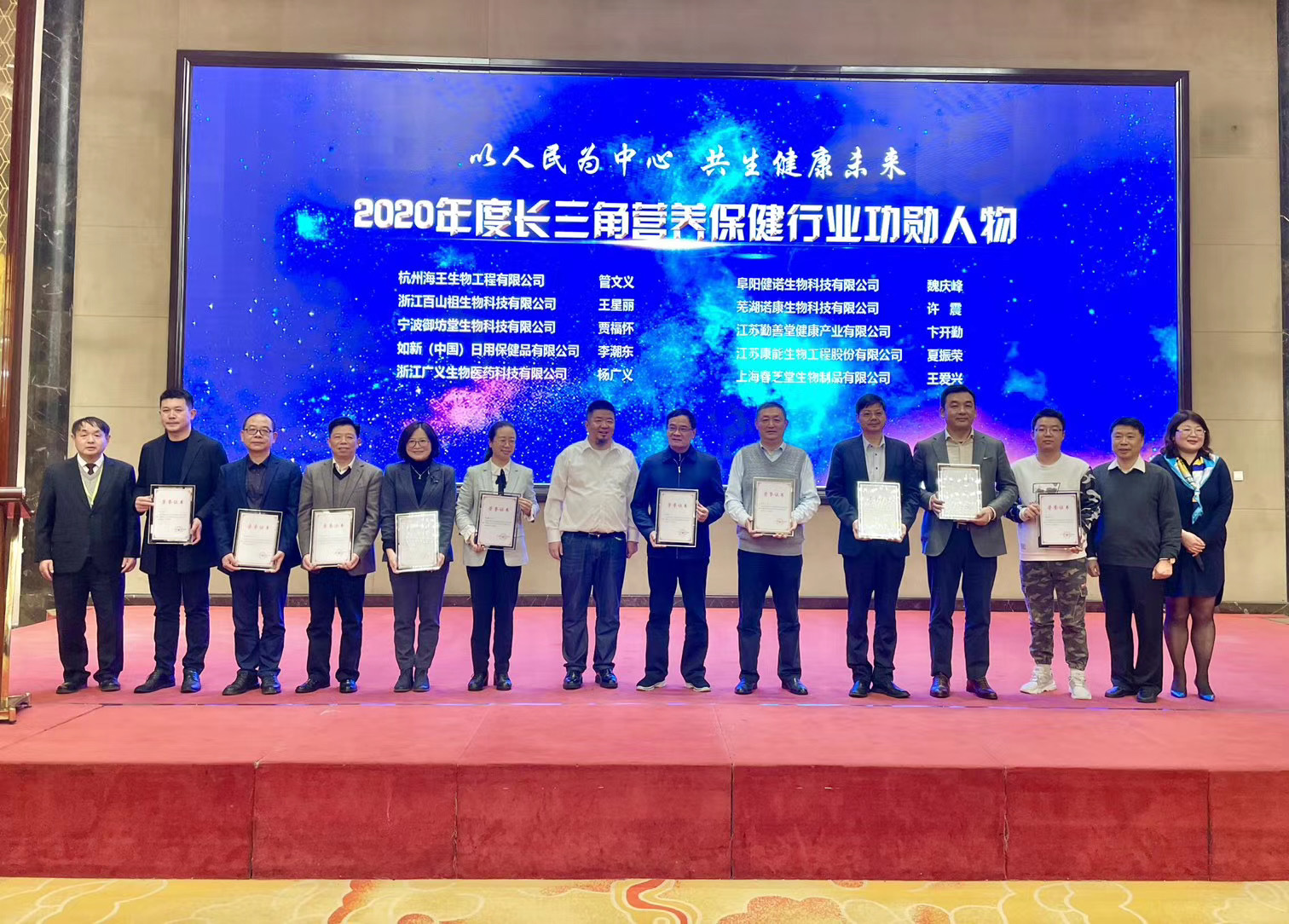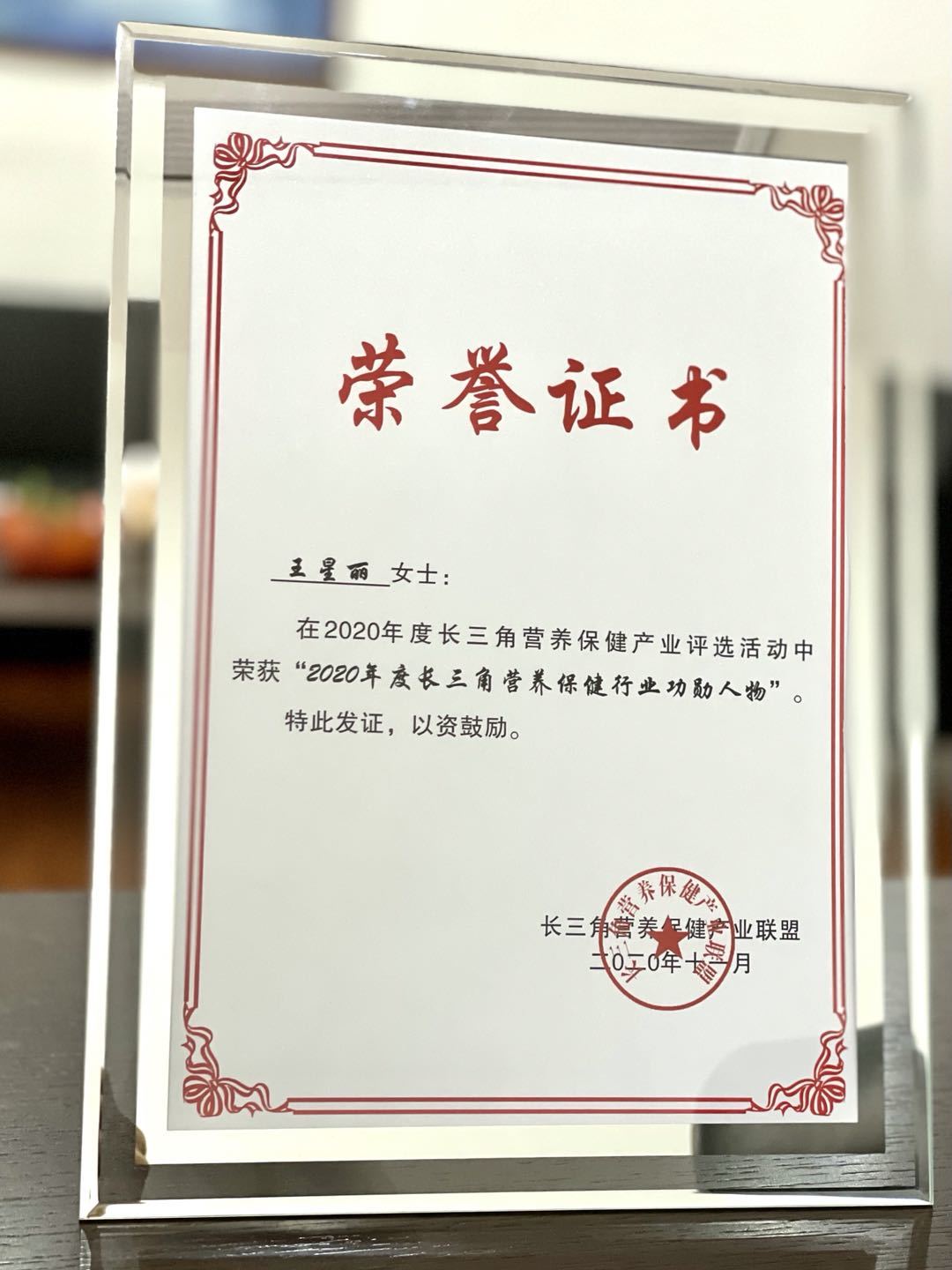 Biosan displayed organic mushroom ingredients and dietary supplements, mainly including Reishi, Lion's mane, Maitake, Cordyceps militaris, Chaga, Turkey tail and other mushroom. The strict epidemic prevention and control was carried out in Shanghai to make sure the safe of everyone. During the exhibition, many buyers visited our booth 71E63 and very interested in Biosan's organic mushroom products.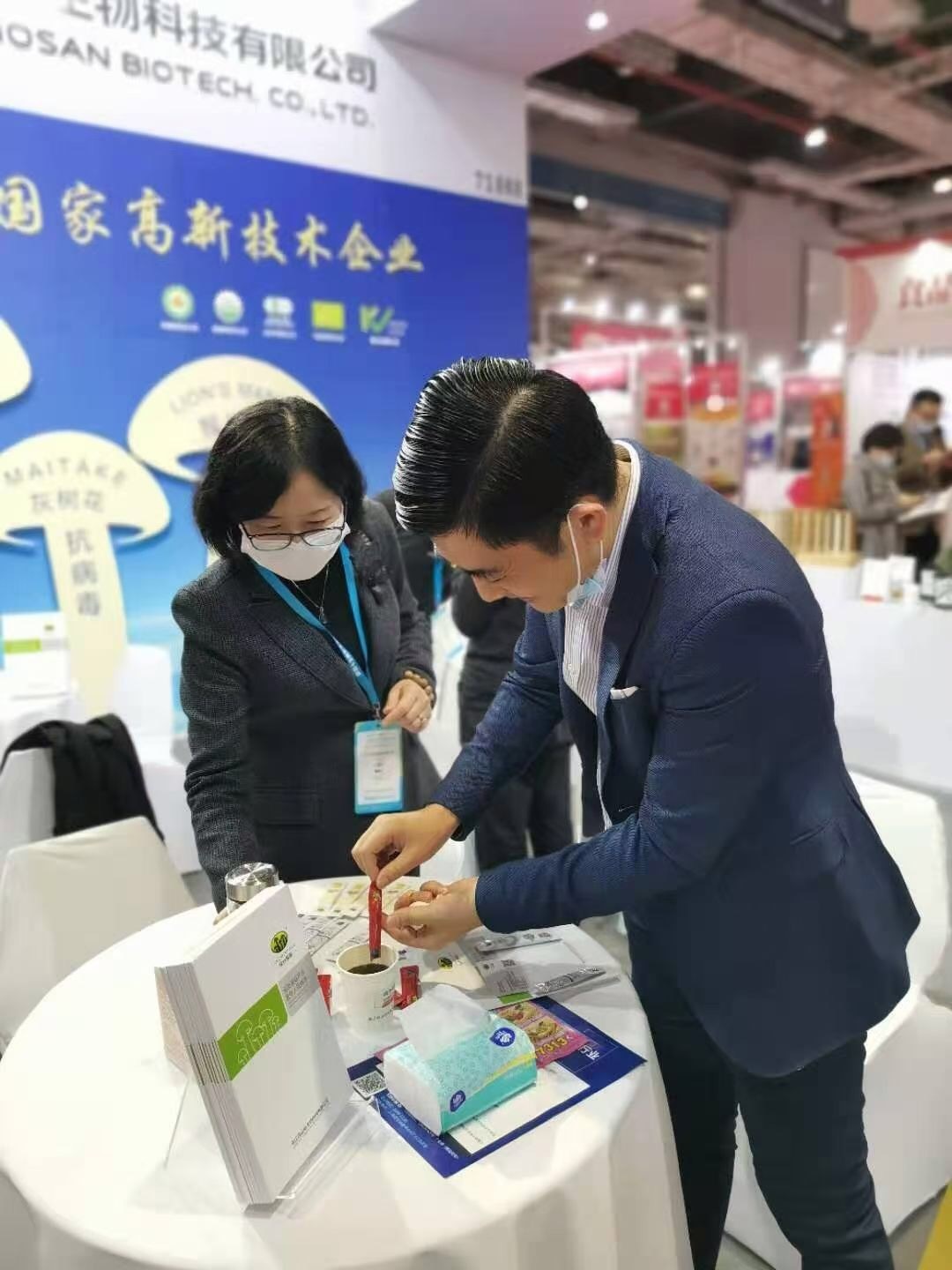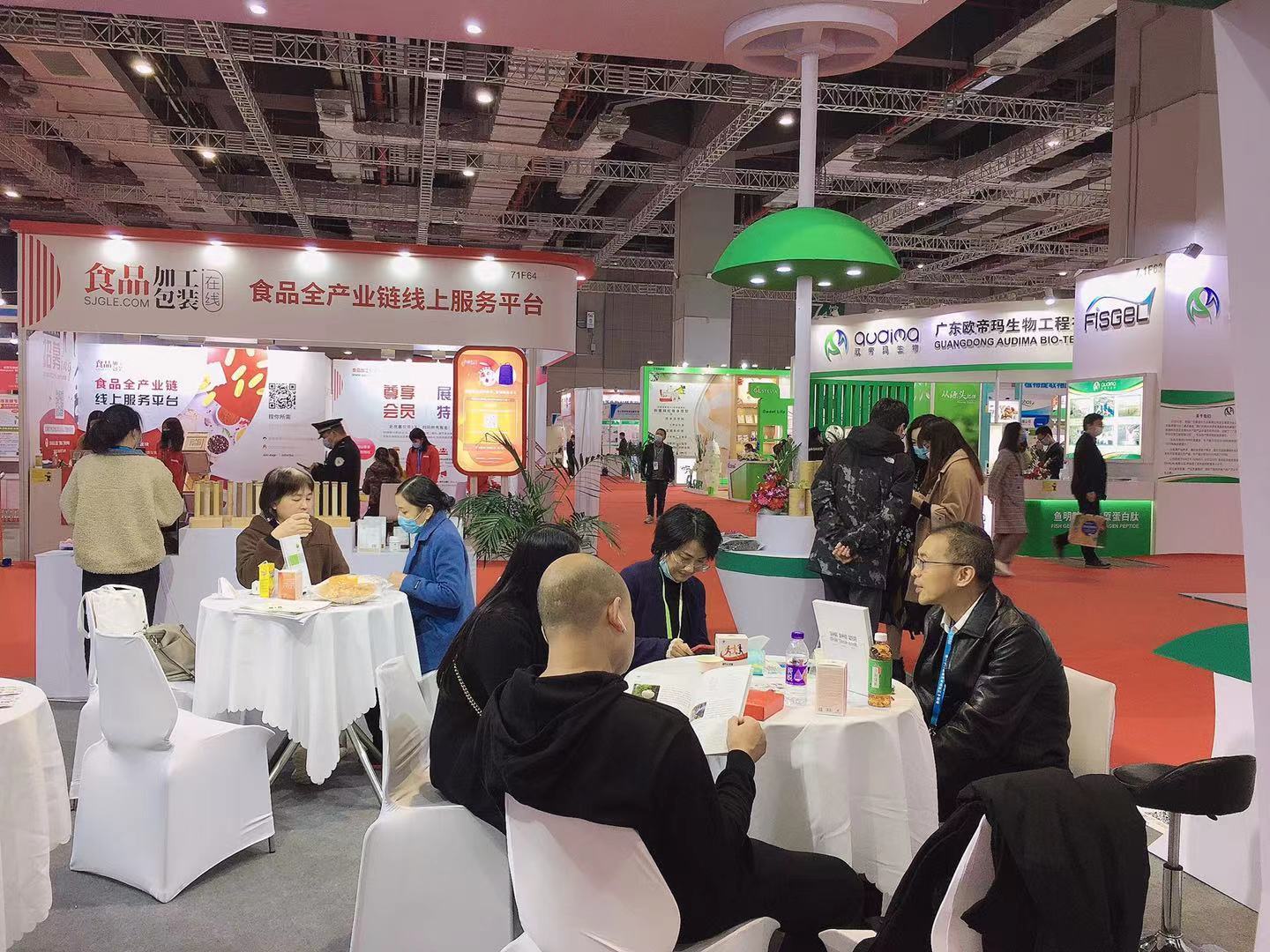 The organizer prepared a video conference for the exhibitors with foreign buyers. Biosan was invited to have a video conversation with two companies from Thailand. Customers were interested in our mushroom products and hope to establish a long-term cooperative relationship with us in the future.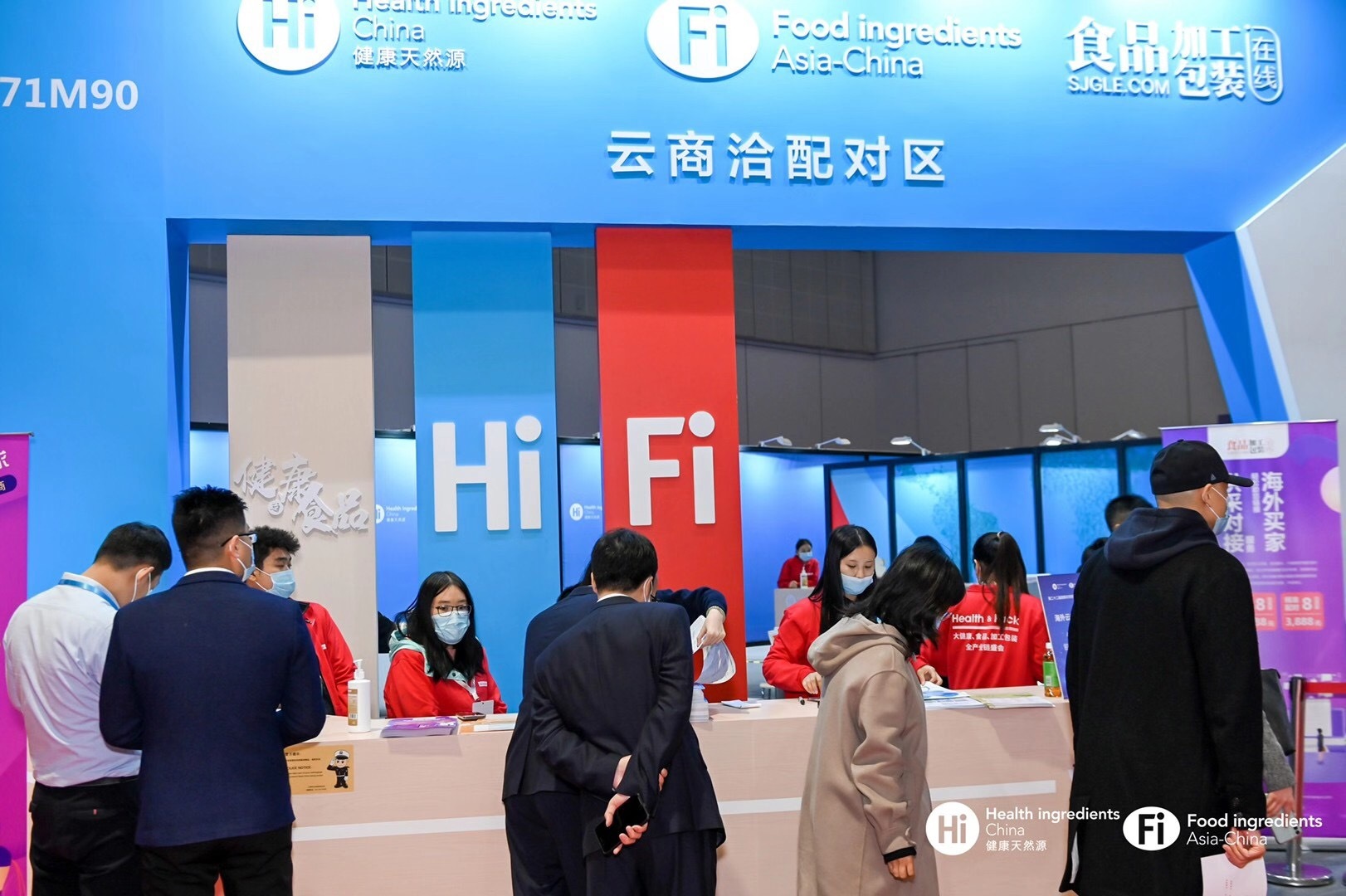 2020 is a year of novel coronavirus, and a year of opportunities and challenges for many industries. The scientifically verified immunity function of mushroom supports the development of mushroom health food supplements market. Biosan will provide the best quality mushroom powders and extracts to our clients and hope mushroom products can help more people to defend against novel coronavirus.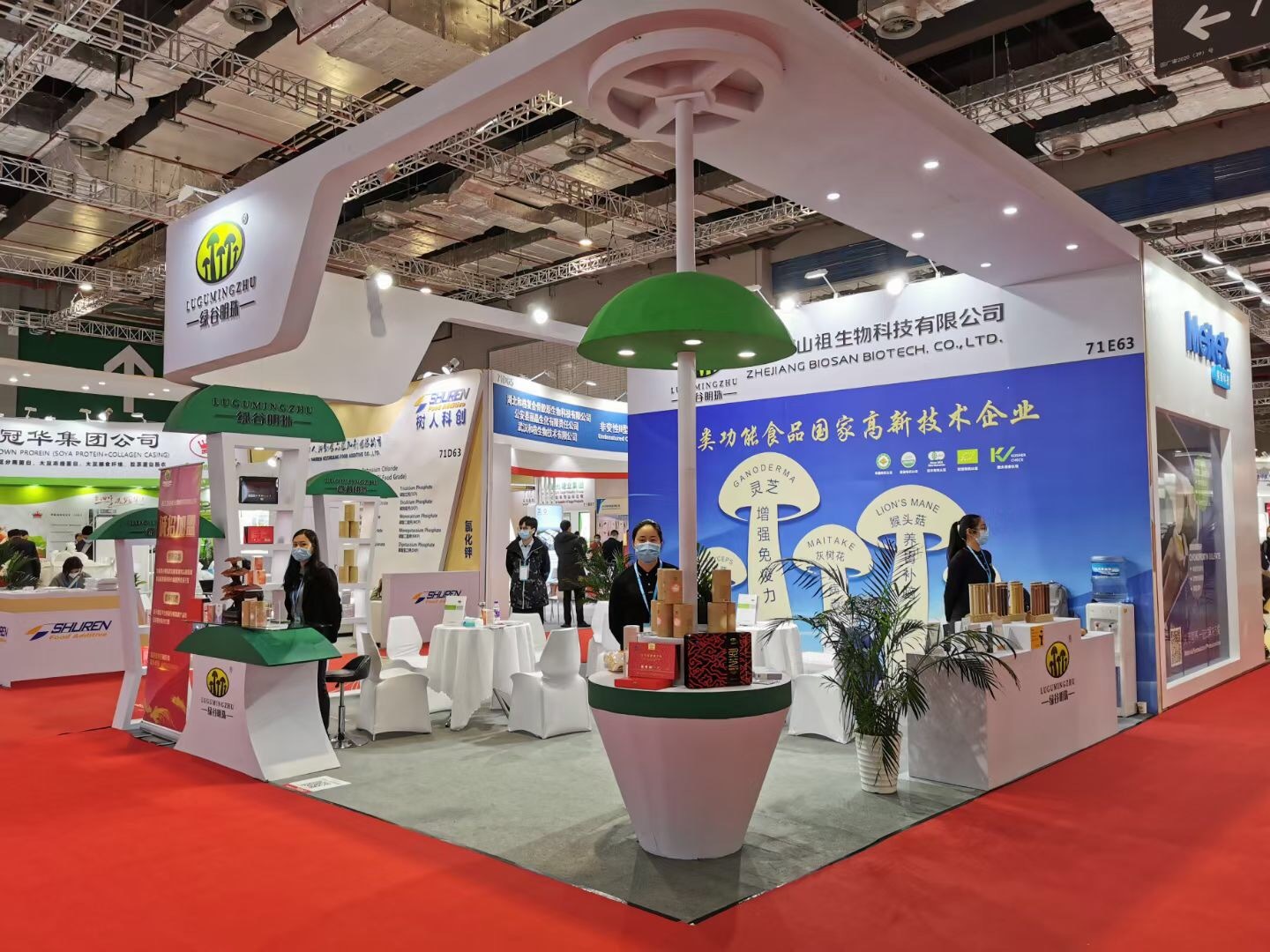 Related News
undefined
---