Biosan successfully attended the 2020 China International Natural Health & Nutrition Expo(NHNE)
---
The 2020 China International Natural Health & Nutrition Expo (NHNE) and The PHARMCHINA, hosted by Reed Sinopharm, were held at China Import and Export Fair Complex, Guangzhou on September 17-19, 2020. This is the first professional exhibition of food and drug industry in China since the novel coronavirus pneumonia outbreak. Zhejiang Biosan Biotech Co., Ltd (Biosan) successfully participated in this Expo.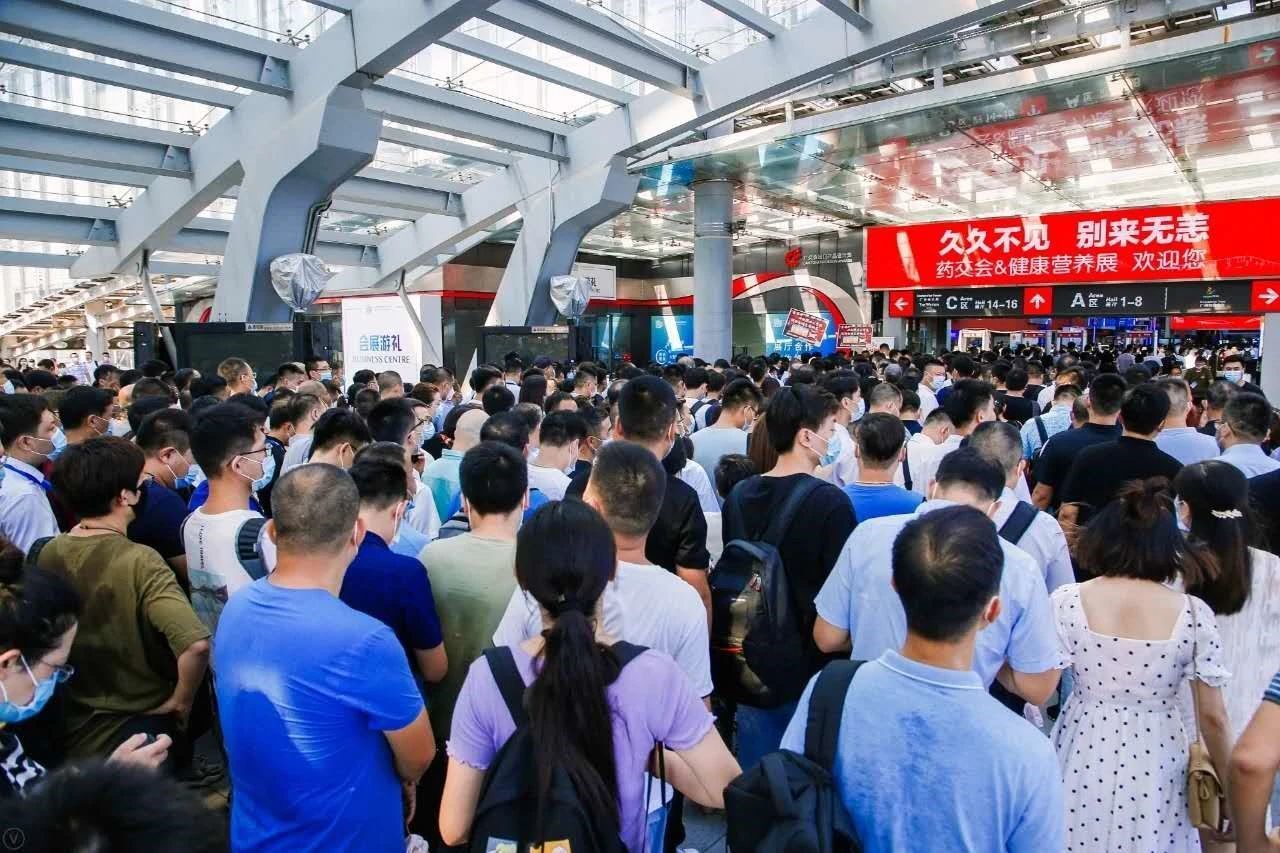 At the exhibition, Biosan exhibited the organic mushroom food ingredients and dietary supplements, mainly including more than 10 kinds of mushroom powder and extract, such as Reishi, Lion's mane, Maitake, Cordyceps militaris, Chaga, Turkey tail, etc., as well as Reishi wall-broken spore powder, Lion's mane powdered drink, Maitake powdered drink, etc., which are sold in the domestic market. The products cover the application in immune nutrition, digestion nutrition, bone nutrition and so on.
Biosan showed two new products in the expo. One is the Maitake-Lingzhi capsule, a complex formula consisting of Maitake extract, Lingzhi dual extract and Lingzhi spore powder, which was approved to be sold in September by the government. The Maitake-Lingzhi capsule also selected to show at the new product exhibition area by the host. The another new product is the probiotic product. It contains the eight kinds of live probiotics and the Lion's mane powder, and good for the digestion and brain health.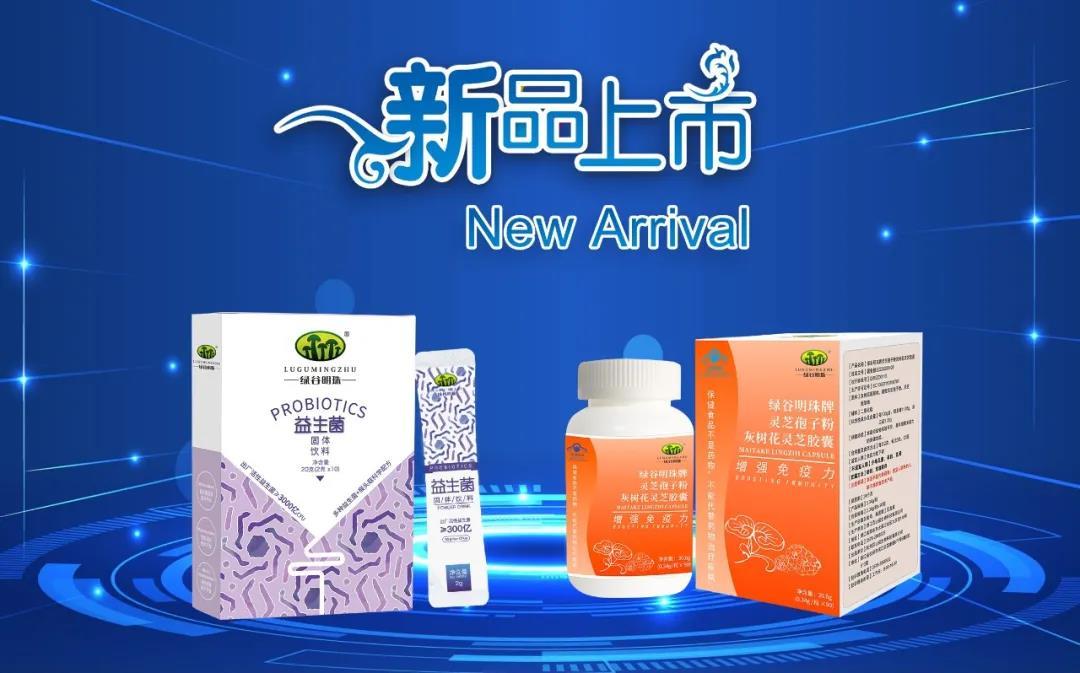 Ms. Wang Xingli, the President of Biosan, was interviewed by the CCTV Channel 7 "Rise of China" program. She briefly introduced Biosan's story and the high quality of our mushroom products.
The 21food.cn live broadcasted the interview of Prof. Qiu Hongwei, the chief scientist of Biosan. Mr. Qiu introduced the most popular mushroom products, the advantages of products, core competitiveness and brand building to the audience.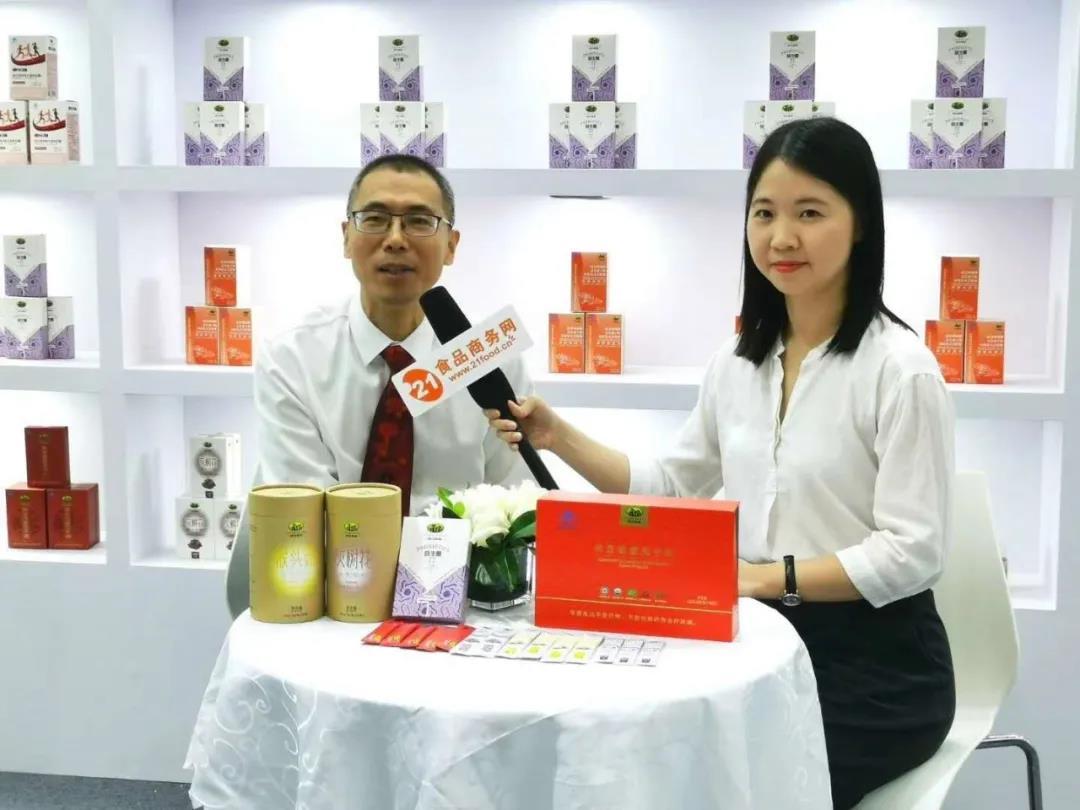 Prof. Qiu Hongwei was invited to have a presentation on the "Mushroom ingredients innovation & application" at the "New raw materials, new technologies, new nutrition seminar" in the Expo site. Prof. Qiu introduced the current situation and trend of mushroom nutritional raw materials development at home and abroad and highly praised by audience.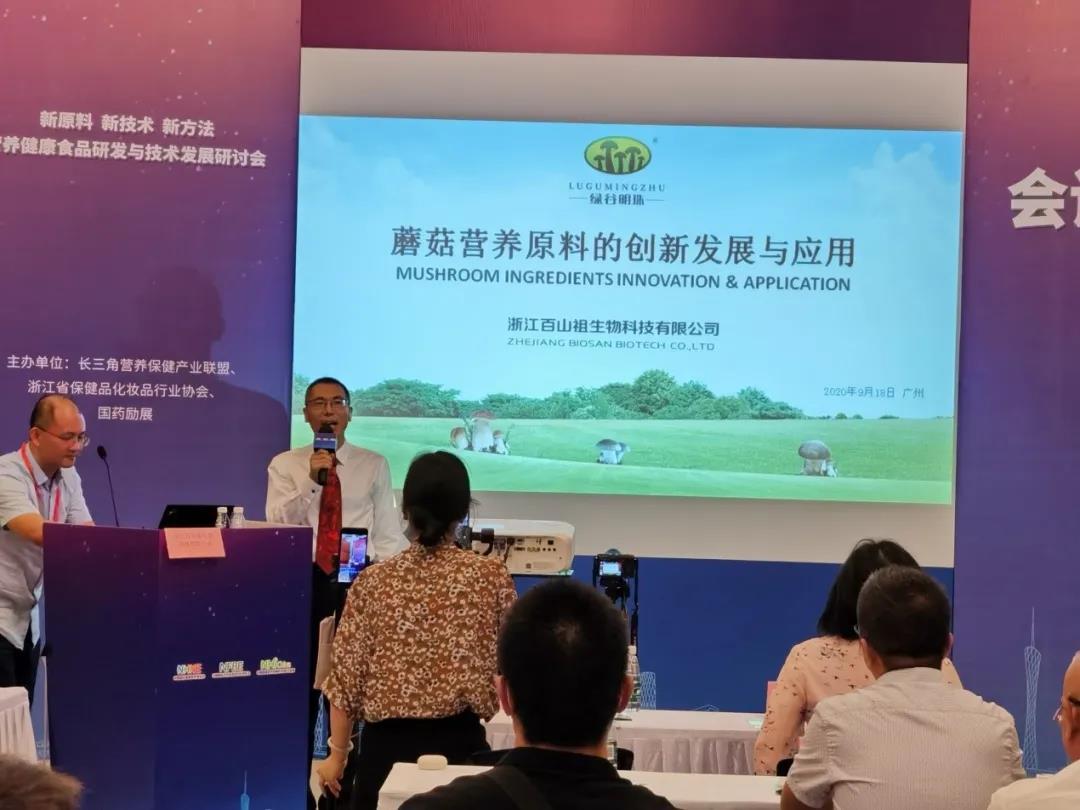 The expo area covered 100000 square meters, and the exhibitors were over 2000 well-known enterprises from 30 countries and regions, including China, Germany, Canada, Australia, Malaysia, New Zealand, Thailand, India, the United States, Finland, Japan, Korea, Spain, Switzerland, Hong Kong-China, Taiwan-China and so on. The Expo focused on excellent drugs, medical devices, nutrition and health products at home and abroad, including tens of thousands of products. At the same time, nearly 100 conferences, forums and activities were held, and nearly 300 industry experts had reports on hot topics of the health industry and the future.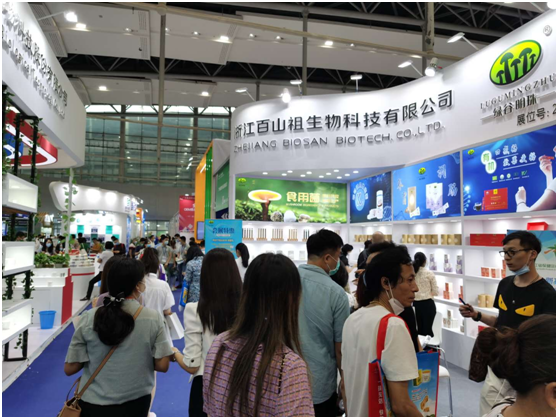 Related News
undefined
---