The 1st China (Qingyuan) Maitake Festival were held
---
On April 30th 2020, the hometown of Maitake in China, Huangtian town held the 1st China (Qingyuan) Maitake Festival. This event was sponsored by China Edible Fungi Association, Zhejiang Edible Fungi Association, the People's Government of Qingyuan county, the County Federation of Trade Unions, Culture, broadcasting and Tourism Bureau, Edible Fungus Industry Center, Huangtian Town and Zhejiang Fangge Pharmaceutical Co., Ltd. The topic of this event is "To share the abundant harvest and help to eliminate poverty".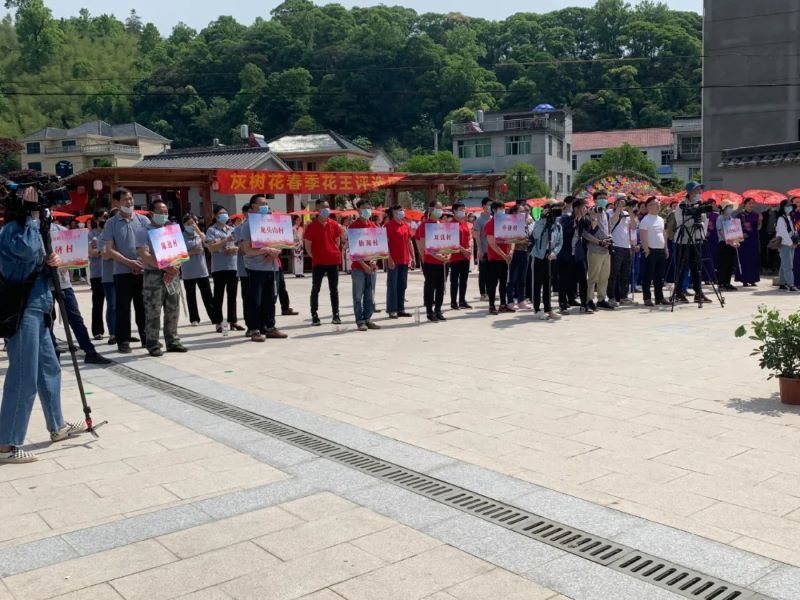 During the opening ceremony, the local government issued the certificates to Bao Liangmin and Wu Kedian, who were awarded the outstanding contribution award for Maitake cultivation technology. The top ten growers and top ten Grifola frondosa family farms and cooperatives were also issued the certificates by the local government. Xu Lihong from the Provincial Academy of Agricultural Sciences and Bao Wenhui from the Municipal Academy of Agricultural Sciences were hired as Sunday engineers. During the opening ceremony, the local government organized signing ceremony with the purchasers, cloud platforms and enterprises who want to do deep processing of the Maitake in Huangtian town. As one of the biggest investor, Biosan was invited by the local government to sign a cooperation agreement at the opening ceremony. Dr. Liu, the vice general manager represented Biosan to sign the agreement.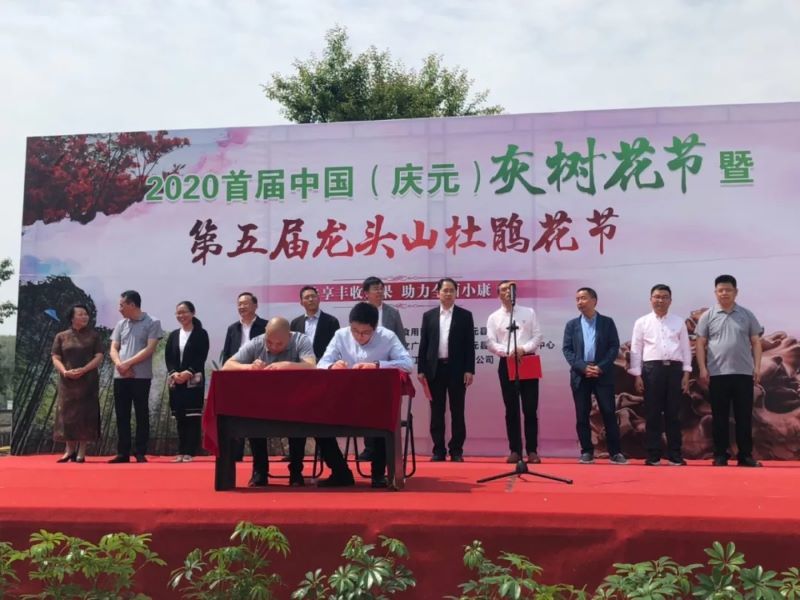 One of the folk singer was invited to sing the song of Maitake. During the Maitake festival, local people organized a lot of activities to promote Maitake, including the King of Spring Maitake competition , Maitake cooking competition , production of Maitake spawn competition and online sale of Maitake. Maitake industry experts and industry personnel have a discussion forum to discuss the prospects for the development and application of Grifola frondosa, and promote the revitalization of the Maitake industry.
The selection of the King of Spring Maitake is based on the weight and appearance.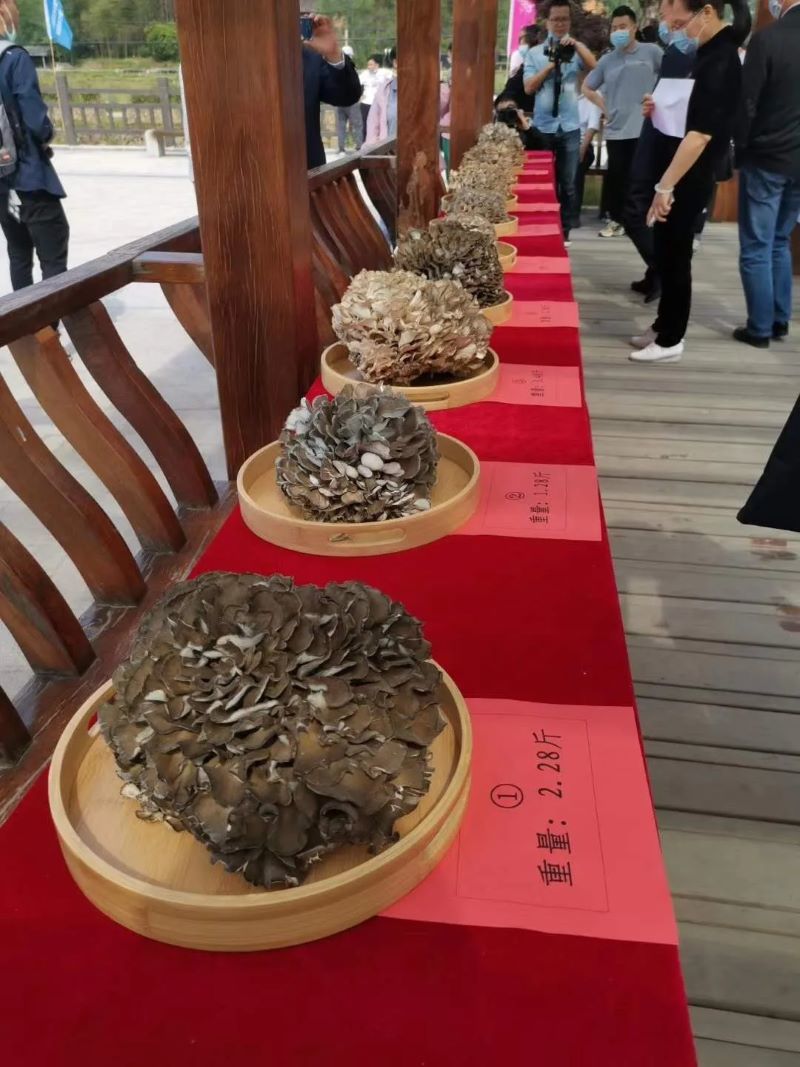 The weight of the Maitake King is 2.28kilos
The folk of the Maitake cooking competition takes "Huangtian food" as the theme, showing us local Maitake staple food, Maitake main dishes, Maitake snacks and Maitake dissert.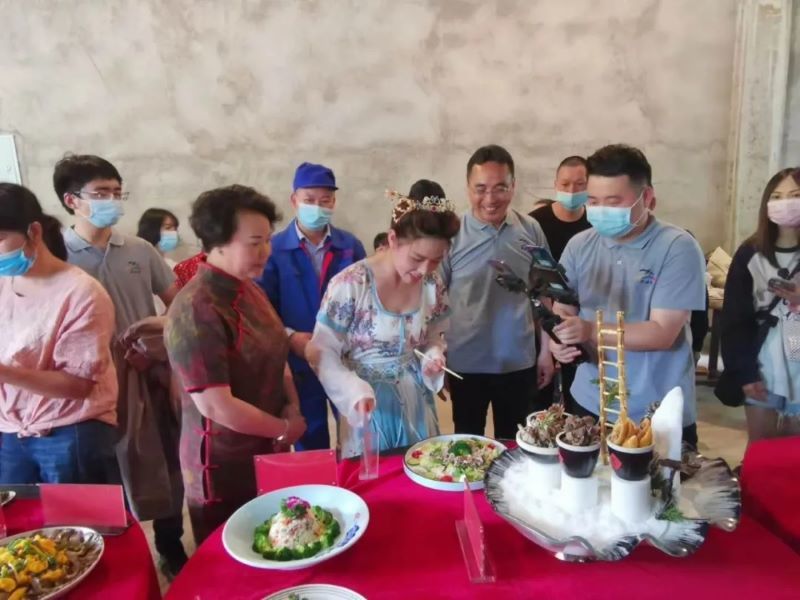 Taste the dishes of Maitake cooking competition
The staff skill competitions include Maitake bacteria spawn transportation competition and bagging competition. The staff are divided into different groups.
Maitake, also called as "Dancing flower". The common name is " Chestnut Mushroom". Qingyuan Maitake has a long history. In 1986, local farmers in Huangtian town started to grow Maitake and study how to cultivate Maitake in imitating wild conditions to improve the quality. Now Huangtian town is the only production area of Grifola frondosa in Zhejiang Province. In 2014, Qingyuan Maitake was listed as the national geographical indication product.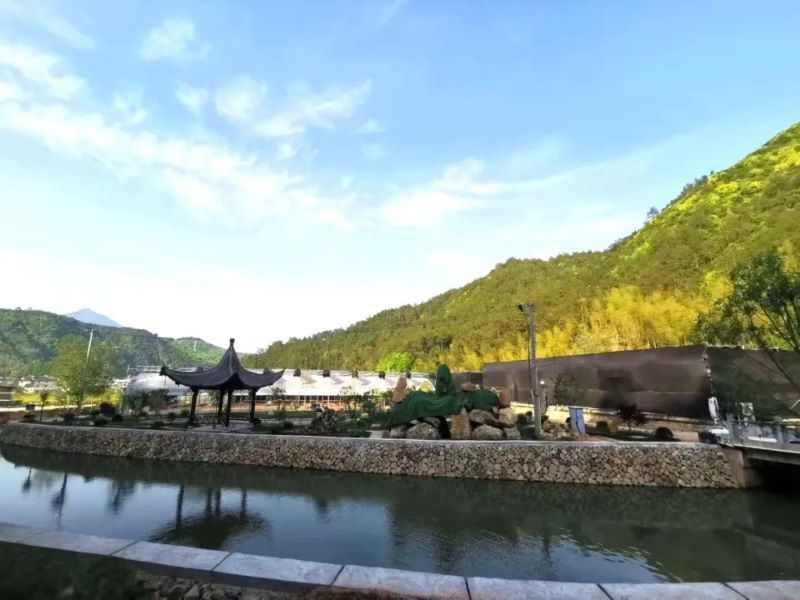 Related News
undefined
---