Biosan's mushroom products will be showed on Hi & Fi Japan 2019
---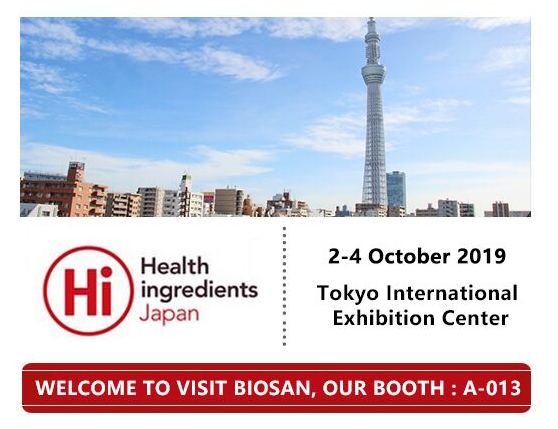 Hi & Fi Japan 2019 will be showed on Tokyo International Exhibition Center in Japan on October 2-4. Biosan invites you to visit our booth A-013. This is the first time for Biosan to attend Hi & Fi Japan and it represents our high quality mushroom products will enter into Japanese market soon.
For the first show on Hi & Fi Japan, Biosan will show about 30 kinds of mushrooms, including Reishi, Cordyceps millitaris, Lion's mane, Maitake, Chaga and so on. Except our pure organic mushroom extracts, organic mushroom powders, including many new products, such as organic Reshi&Maitake capsule, Natural Vitamin K2 capsule, shiitake vitamin D2 powder. We are able to provide the customized product development service and OEM service as well.
Hi & Fi Japan is sponsored by UBM Japan Co., Ltd, which has been held annually since the year of 1989 and the scale of its exhibition is expanding year by year. Japan has a large population and with developed food industry, so they have a high demand for additives and raw materials. Japan is an important potential market for food raw materials and food additives for China. Japan has a large demand for Natural food additives and Natural health raw materials. Welcome you to explore Japanese health care products market together with Biosan.
Related News
undefined
---