Biosan attended 2018 BIOFACH South East Asia
---
On July 12th -15th 2018, Biosan was invited to attend 2018 BIOFACH South East Asia in IMPACT Exhibition Centre, Bangkok, Thailand. It was the first time that Biosan attended the professional exhibition in the Southeast Asia.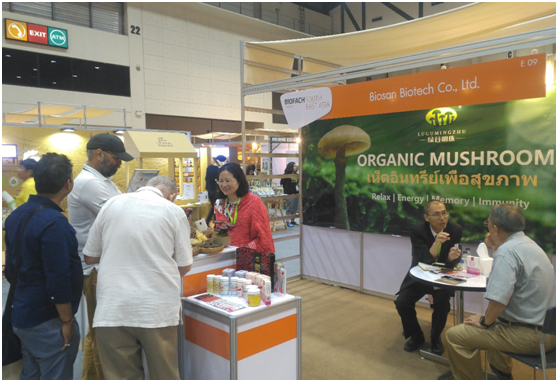 In 2018 BIOFACH South East Asia, Biosan showed a serials of organic mushroom powders and extracts, and also showed our creative mushroom functional foods, such as reishi wall-broken spore powder, Reishi & Maitake Extract Complex capsule, and Cordyceps & Genseng Bioactive Complex capsules. Many customers were attracted by our products and expressed their interest in the business cooperation with us .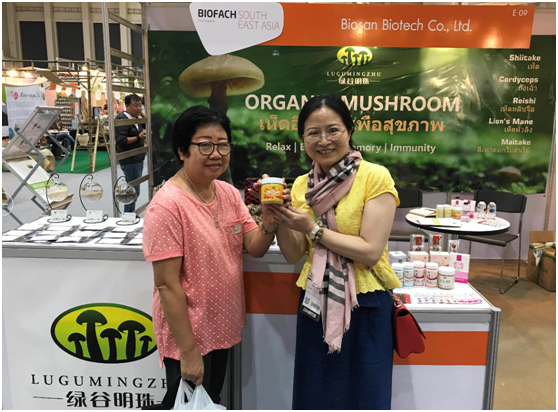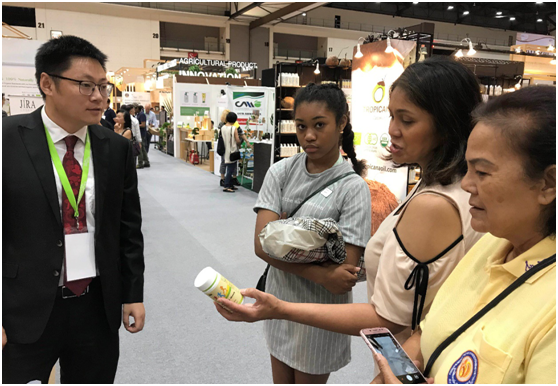 Many other companies also showed their organic mushroom products in the exhibition, but Biosan is the only company specialized in the deep processing of organic mushroom products.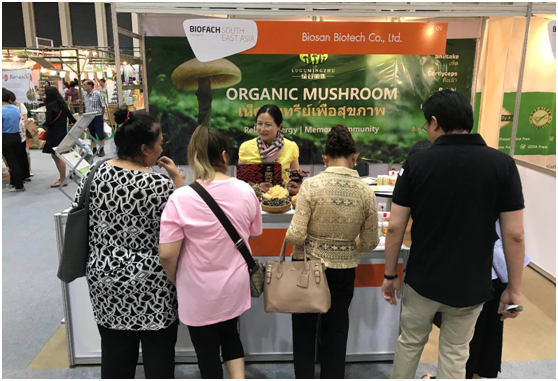 During the exhibition, Mrs. Nantawan, Vice-Minister of Commerce of Thailand, Mr. Zhou Zejiang, the Chairman of the International Federal of Organic Agriculture Movement –Asia and Ms. Jennifer Chang, the Vice-Chairman of the International Federal of Organic Agriculture Movement –Asia came to visit our booth.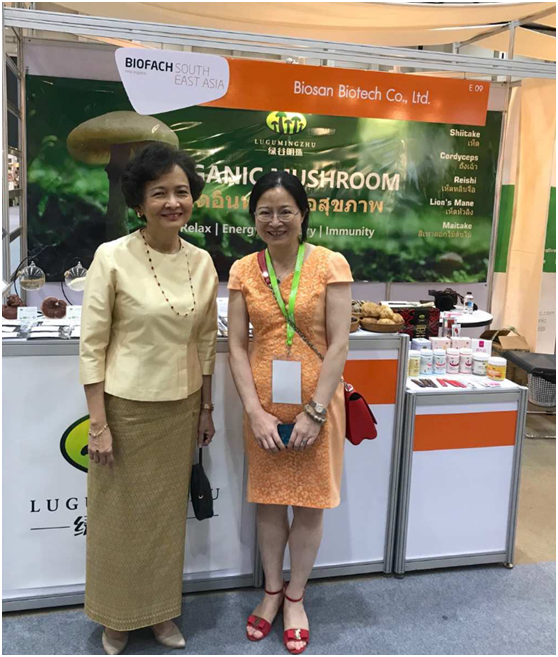 Taking the opportunity of the exhibition in Bangkok, we visited the local customer, and we have further discussed about the organic mushroom products developing and the potential cooperation. In the near future, there will be more and more Biosan' s mushroom products in Thailand market.
BIOFACH, an organic product trade event hosted by the Nuremberg International Expo Group. The event is held in Germany, USA, China, Germany, India, Japan and Brazil and other places annually. This year is the first time BIOFACH was held in Southeast Asia.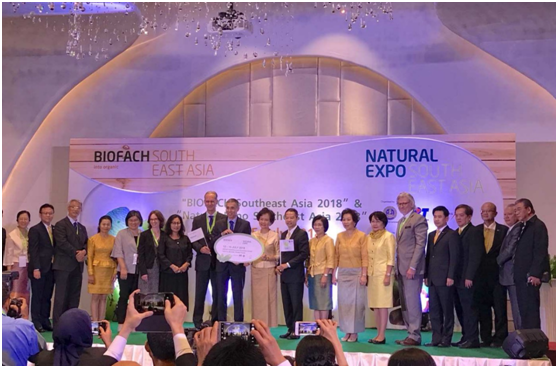 Related News
undefined
---