Biosan's organic mushroom products in Vitafoods 2018
---
Vitafoods Europe was held at Palexpo, Geneva, Switzerland on May 15-17, 2018. Biosan's high quality organic mushroom products was showed in the global nutraceutical event again.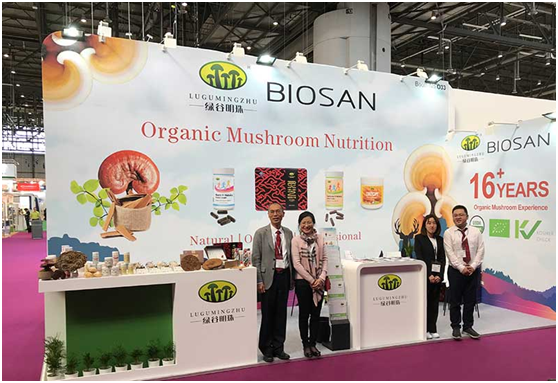 In this year's exhibition, Biosan has showed more than 30 mushroom products from many kinds of mushrooms, including Reishi, Cordyceps millitaris, Lion's mane, Maitake, Chaga and so on. Except our pure organic mushroom extracts, organic mushroom powders, we also showed our creative mushroom functional foods, such as Cordyceps & Ginseng Extract Complex capsule, Reishi & Maitake Extract Complex capsule, Lion's mane vitamins complex solid drink and so on.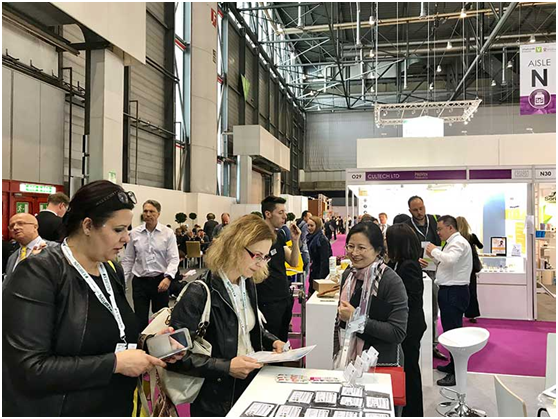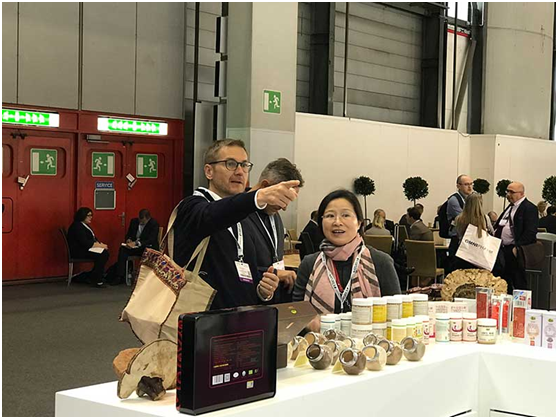 During the expo, our customer not only showed a great interest in our natural organic mushroom raw materials, but also liked our finished products very much, and discussed with us on the possibility to provide service of OEM service and special product design.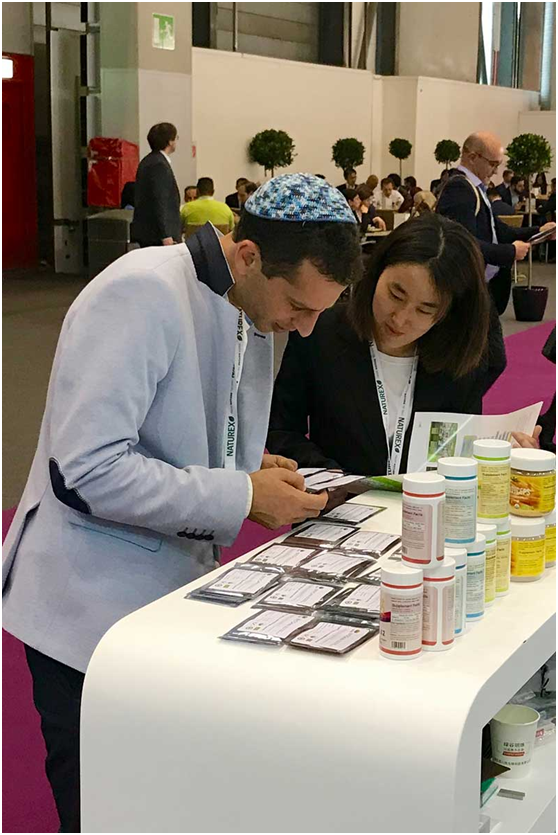 Biosan's creative functional food Hericium Erinaceus dual extract has been selected as the new ingredient product, and showed in the New Ingredients Zone in the expo. Our hericium erinaceus dual extract contains an important active component--- Erinaceus, which plays an important role in repairing human brain nerve and can improve memory.
Erinaceus is very low in hericium erinaceus and its extract with traditional extract method, we has applied a new generation of Biological compound extraction technology to get a high content of hericium erinaceus active ingredients. Our new ingredient attracted a lot of visitors and some of them came to our booth to ask more detailed information about this product.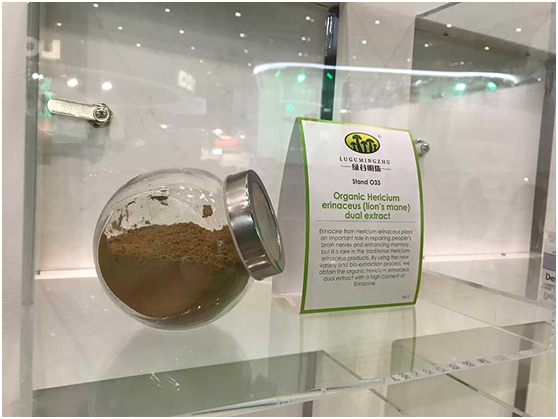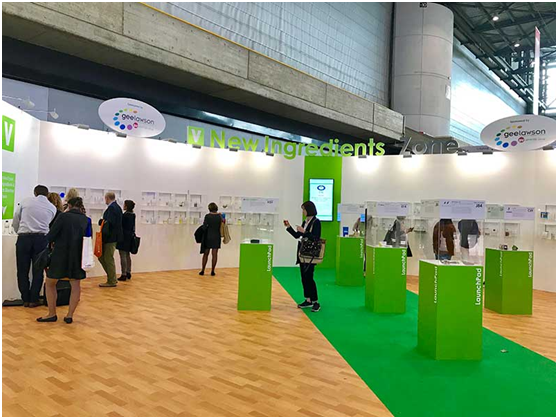 In the expo, we invited some of our previous European customers to visit our booth and had a face to face communication. We received many potential new customers with our high quality organic mushroom products, the whole process quality control system, advanced technology and scientific testing method. Some customers from the United Kingdom, Australia, Germany and other country decided to choose us as their future supplier after the face-to-face communication.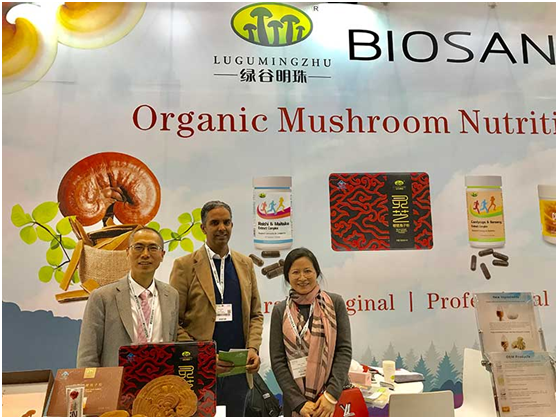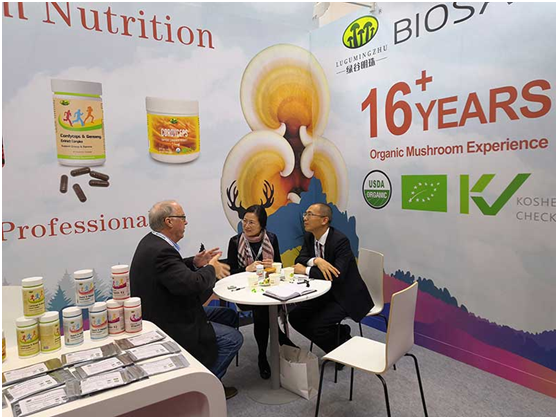 Vitafoods is hosted by INFORMA, a professional exhibition company in the United Kingdom. It was started in 1997 and held once annually. After 20 years of development, Vitafoods has become the largest professional exhibition for nutraceutical and pharmaceutical raw materials, functional foods and dietary supplements in Europe. It is a great platform for the exhibitors to spread awareness about nutraceuticals and launch new products.
At Vitafoods Europe 2018, over 21,000 visitors attended the expo and more than 1100 companies show their products including about 100 companies from China. The main theme of this expo is sport's nutrition, bone's health, intestines' health and brain's health.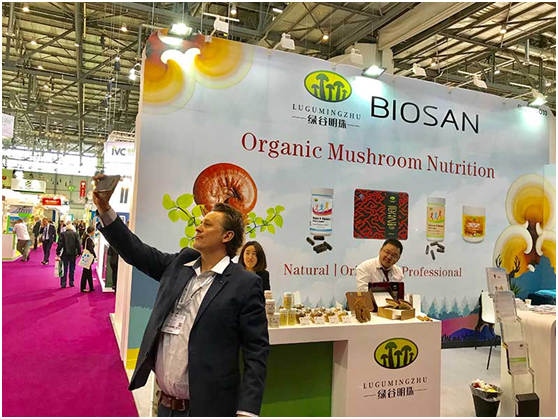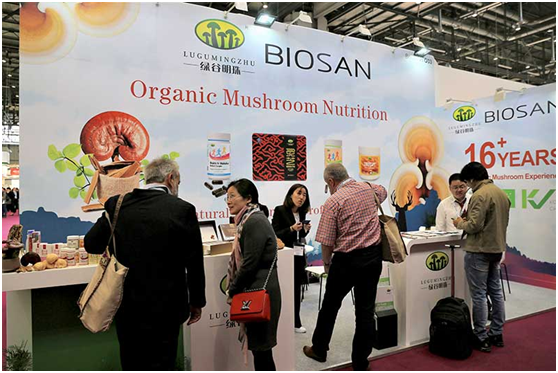 Related News
undefined
---