Biosan attended the Natural Products Expo West 2018 successfully
---
On 9th-11th March 2018, Biosan attended the 38th Natural Products Expo West 2018 held in Anaheim exhibition & convention center, California, US. We have shown our organic mushroom powders and extracts(dietary supplement raw materials), our Lvgumingzhu Brand organic Ganoderma Lucidum wall-broken spore powder as well as Vitamin K2 capsules in the exhibition, which has won favorable comments from the customers and attendees.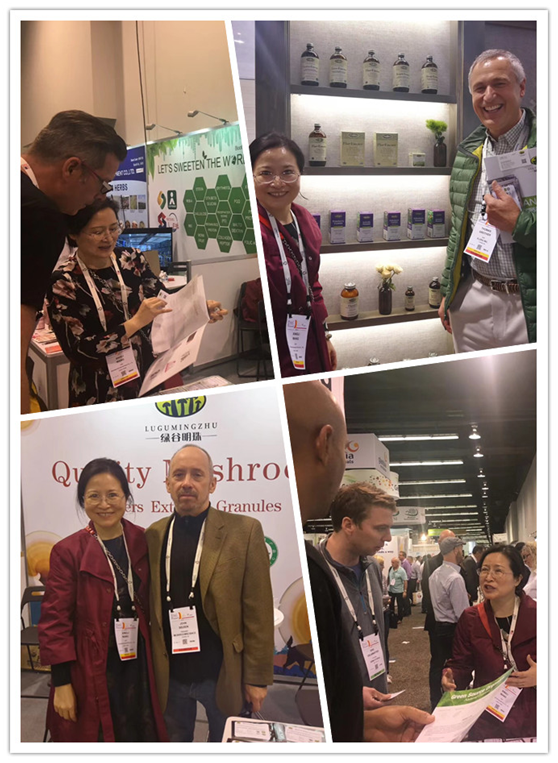 The theme of the Natural Products Expo West 2018 is "Natural, Organic, Health". Organic products becomes more and more popular in American market. Many customers showed a great interests in our products in our booth, and all of our company's promotional materials, business card and product samples were taken away by the customers in the exhibition.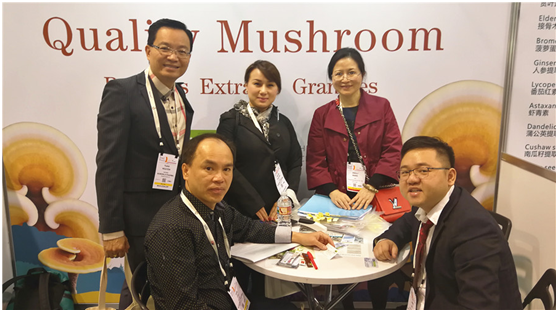 Many customers in our booth shows a great interests in purchasing our Ganoderma Lucidum Wall-broken spore powder, mushroom solid drink and vitamin K2 capsules in American market. Some of the professional customers have shown great interests in our mushroom dietary supplement raw materials, and plan to import our mushroom powders and extracts into their finished products development.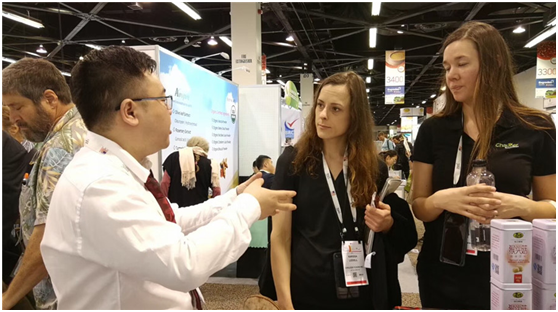 The unique health functions of mushroom products is being understood by the European customers, which shows our organic mushroom products have a great potential in European market.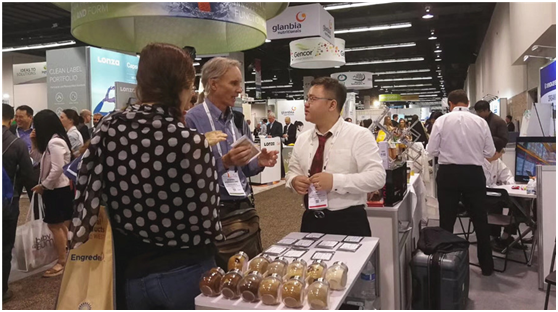 During the exhibition, Zhang Yan, the Secretary general of ZheJiang Health Products Cosmetics Industry Association, together with relative company representatives have visited our booth. Our organic mushroom products not only has the whole process quality control from the material cultivation to the finished products process, but also with unique health functions, which has left a deep impression on them.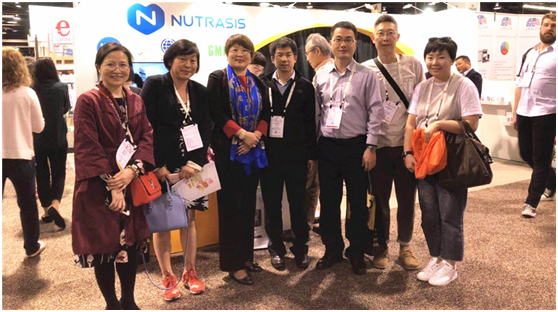 Natural Products Expo West has a history of more than 30 years, attracting a lot of attendees from the United States and all over the world annually, which is a great international exhibition for natural organic products and the only exhibition shows both of the raw materials and finished products. Most of the attendees are food distributors, retailers, the owner of the chain store as well as the professionals in food development field.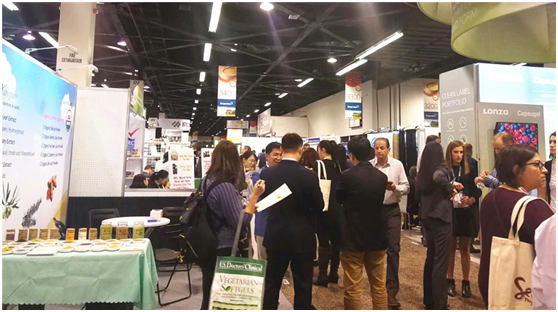 The Natural Products Expo West 2018 has attracted over 85000 audiences, and more than 3521 exhibitors participated in this exhibition, among which, more than 600 exhibitors attended this exhibition for the first time. In addition to the Anaheim exhibition & convention center, this year's exhibition hall has newly added North hall that can accommodate more than 800 exhibitors.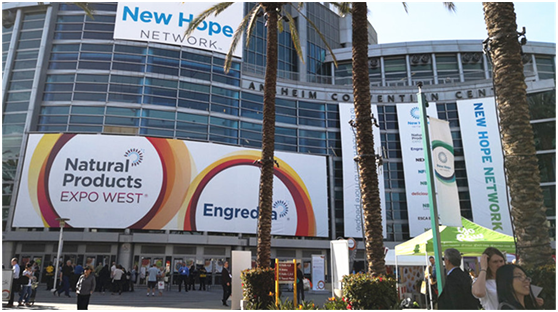 More than 100 lectures and social events were held during the exhibition, which has respectively held in Marriott and Hilton hotels, as well as Grand Place and Arena Square.
Related News
undefined
---