Our products were well received in Biofach 2018 for the first participation
---
On Feb. 14-17th 2018, Biosan has attended the International organic food exhibition(Biofach 2018) held in Nuremburg Germany. This is the biggest organic fair Biosan has ever attended.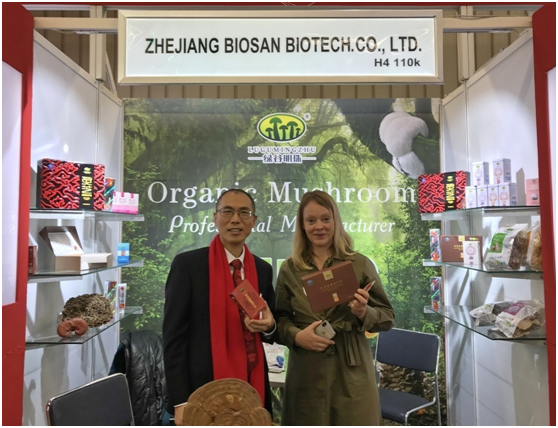 Biosan has focused on the development of medicinal mushroom special foods. During the exhibition, we have showed 18 kinds of mushroom products including Organic Reishi wall-broken spore powder, Organic Reishi extract, Organic Cordyceps Militaris extract, Organic Lion's mane mushroom extract, and Organic Maitake extract and etc, which has received favorable comments from the audiences.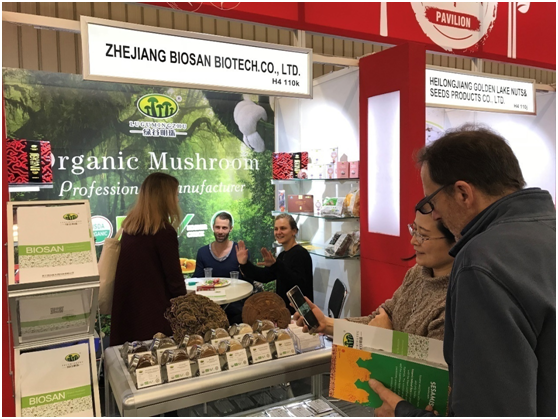 One of the Germany reporter, Chez Matze has interviewed our CEO, Xingli Wong. After getting the information about our mushroom products, he appreciates a lot about what we have devoted to the world health. Our mushroom products Lvgumingzhu has been elected as the favorite products in top ten published in one of the Germany's website. Many customers have tasted our products in our booth.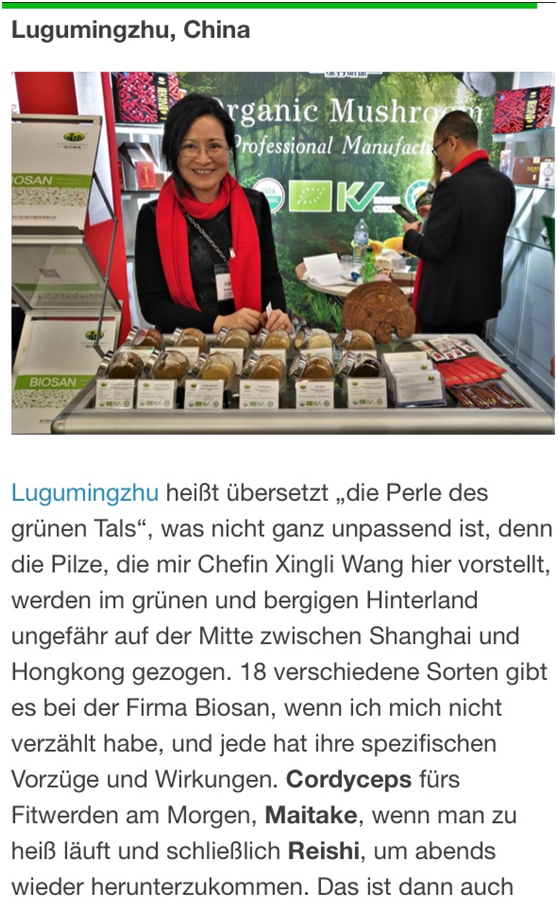 Biofach will be held in the third week of Feb each year in Nuremburg Germany. Biofach 2018 has attracted 3218 exhibitors from 93 countries and more than 50 thousands audiences from 134 countries. More than 150 organic seminars have been held at the same time to support this exhibition, and the current situation and trend of the international organic food development policy, market, products are reported.
According to the report from Biofach Committee, the total sales volume of organic foods in Germany reaches to 10 billions Euros in 2017. The sales volume of organic cosmetics reaches to 1.2 billions Euro, which means there are 1 organic farm in every 10 organic farms. In 2016, global organic food sales volume reaches to 90 billions. Organic product becomes more and more popular in the world. Biofach 2019 will be held in Nuremburg Germany on 13-16th February 2019.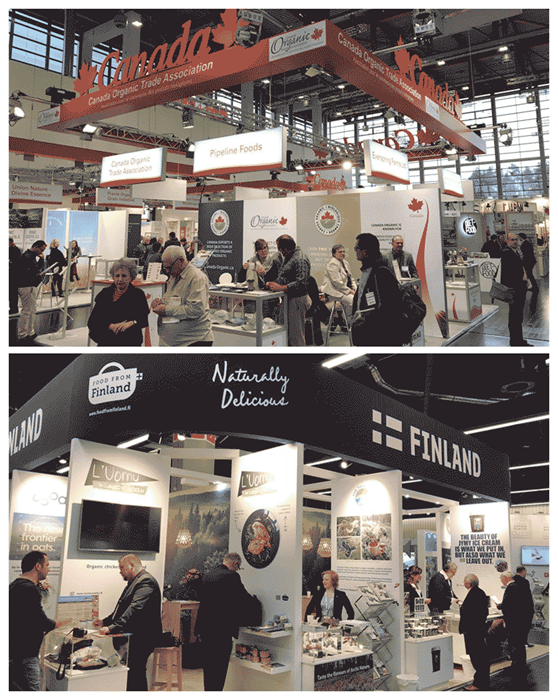 Related News
undefined
---