Our Mushroom Products are well received in the Vitafoods 2017
---
From 9-11 May, 2017, the annual Vitafoods Europe took place in Palexpo in Geneva, Switzerland. Our mushroom products were showed in the Expo for the first time and were well received by the customers.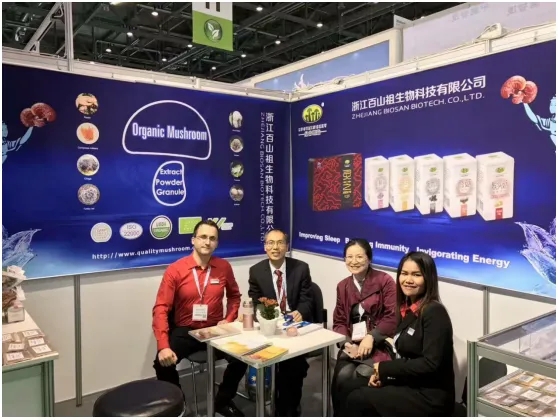 We took the opportunity to communicate with many distributors and purchasers, and introduced our company and products. Our company is highly acclaimed for our expertise and advancement in production management and quality control of mushroom products, which left purchasers, exhibitors and customer with deep impression. Our Reishi wall-broken spore powders, mushroom solid drink series, Reishi toothpaste also drew great attention of many foreign customers, they quite appreciated our high-quality products and novel packaging.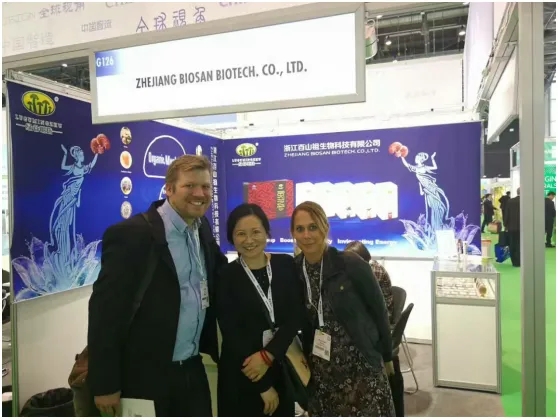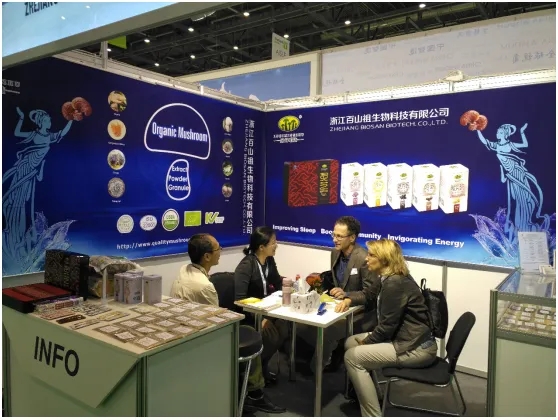 In the exhibition, we had invited some regular European customers to visit our booth, and further strengthened the partnership; meanwhile, our company attracted and found a lot of potential customers by our quality control of the whole industry chain, high quality organics, advanced production process and testing methods etc., and some customers from UK, Spain, Italy and Iran and other countries also reached cooperative attention with us, which lays a solid foundation for exploration of international market of our company.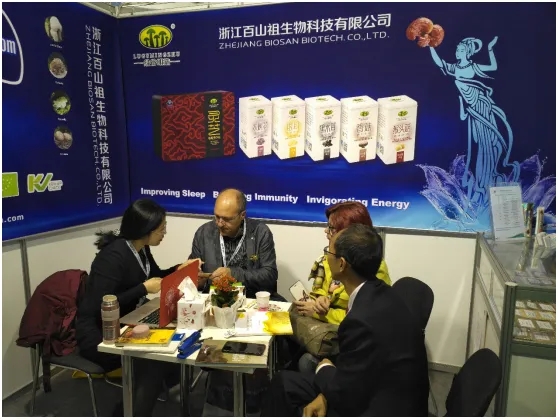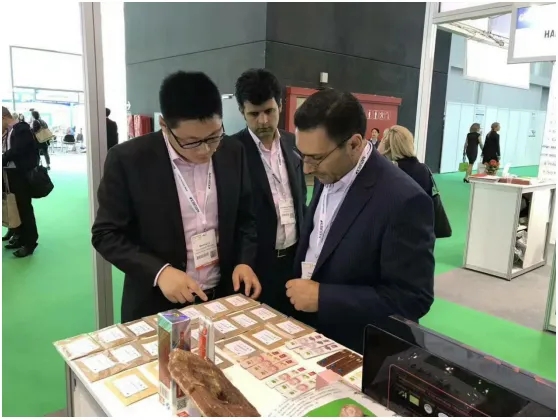 By attending the exhibition, we found that the effects of mushrooms products were understood and accepted by more consumers. The relevant functional health foods and dietary supplements emerged endlessly, the mushroom health products is on the rise and became the hotspot in new natural health products, notably Reishi is most popular. During this show, manufacturers of raw materials and end products of Reishi were up to more than 20. Among them, those manufacturers came from countries such as Spain, Germany, Slovakia , their Reishi theme of the booth is particularly striking. And application field of Reishi is developed further from the field of functional health food to the field of ordinary food and cosmetic products.
Vitafoods was hosted by the UK professional exhibition company, started in 1997, held once every year, is the largest professional exhibition of European natural plant extracts and health food ingredients. Its high quality positioning has been highly concerned and recognized by professionals in the global health food industry. It is a bellwether of the European Nutrition and health care food market and has an unshakable industry leadership.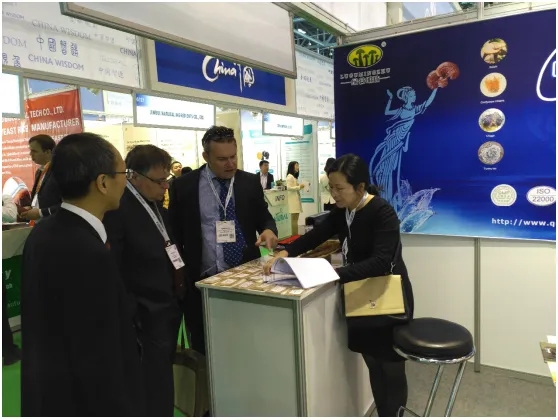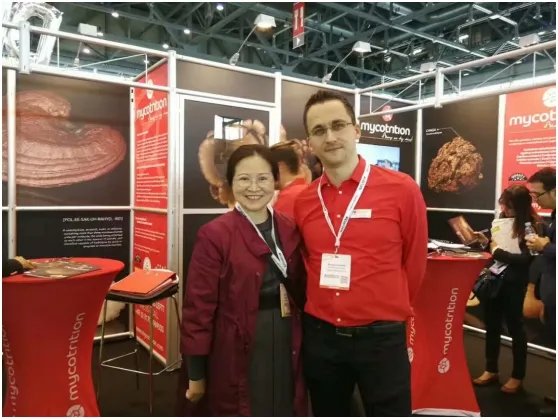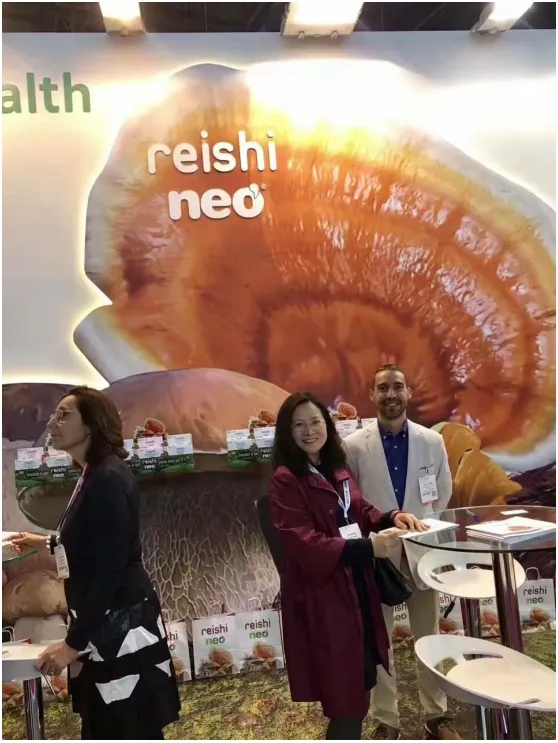 Related News
undefined
---